Here's your February Bucket List, a sampling of the many ways to enjoy the month in Champaign County – from celebrating Valentine's Day to supporting good causes to enjoying good music. Hope you have a great month!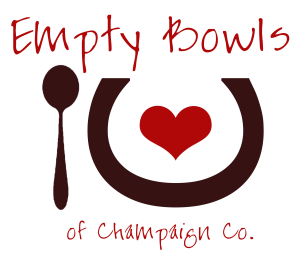 Empty Bowls, Feb. 12 – You can help those who don't have enough to eat when you buy a handmade ceramic bowl for $15 and sample a variety of soups and breads donated by local restaurants, 5 to 7 p.m. at the Urbana University Student Center, 579 College Way, Urbana. All proceeds from Empty Bowls support the Second Harvest Food Bank of Clark, Champaign and Logan Counties. For more information, contact Anna Plataniotis at 937-325-8715 or visit the Second Harvest Food Bank website.
Lions Annual Pancake & Sausage Breakfast, Saturday, Feb. 14 – Start your Valentine's Day supporting the Urbana Lions Club, 6 a.m. to 1:30 p.m., at the Champaign County Fairgrounds, 384 Park Avenue, Urbana. 
Valentine's Day Wine & Beer Tasting, Saturday, Feb. 14 – Treat your sweetheart at Mad River Farm Market, 7538 N. U.S. 68, West Liberty, 5 to 8 p.m. And stay to enjoy the music of Above the Law,  7 to 11 p.m.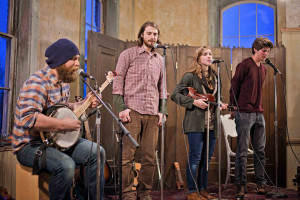 Concert featuring Daniel Dye and the Miller Road Band with Aallotar, Saturday, Feb.  14 – Celebrate Valentine's Day with a mix of American and Finnish folk music and the direct trade coffee of host Hemisphere Coffee Roasters, in HCR's new location, 39 S. Main St., Mechanicsburg, across the street from the HCR coffee shop. Champaign County's very own Daniel Dye and the Miller Road Band welcome special guest, Aallotar, a transatlantic collaboration of Finnish-American violinist Sara Pajunen and Finnish accordionist Teija Niku. Admission by donation.
Four-Course Wine Pairing Dinner, Thursday, Feb. 19 – Savor an elegant night out, 6 to 8 p.m., at Freshwater Farms of Ohio, 2624 N. U.S. 68, Urbana. Four-course dinner prepared by The FoodSmiths Catering. Reservations required by 7 p.m. Feb. 17. Call 937-652-3701 or email cherie@fwfarms.com.  Cost: $35 per person; food only, $25 per person (plus tax and gratuity).  More information.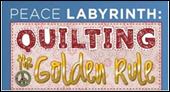 Peace Labyrinth: Quilting the Golden Rule, through Feb. 28 at Urbana University – Walk through a labyrinth of 17 beautiful quilts that portray the common thread of the Golden Rule in 17 major world faiths and humanist philosophies. At the Swedenborg Memorial Library on the university campus, 579 College Way, Urbana. For hours and more information, click here.

Sponsored by the Alicia Titus Memorial Peace Fund, started in 2002 in memory of Alicia Titus, an Urbana University alumna who was killed while working as a flight attendant on United Flight 175 on September 11, 2001. Group tours may be arranged by calling Bev Titus, 937-663-5360.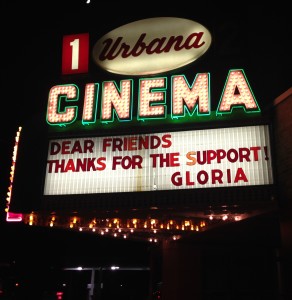 Meet and Greet at the Gloria Theatre, Saturday, Feb. 28 – Stop by the Gloria Theatre (former Urbana Cinema), 216 S. Main St., Urbana, any time between noon and 3 p.m., to see how it's being transformed into a community theater and community center by the nonprofit GrandWorks Foundation. Learn how you can help and how the theater can serve as a resource for you, your organization or your business—for community performances, meetings and special events. For more information, call 937-612-1651.
Skunk Cabbage Walk at Cedar Bog, Saturday, Feb. 28 – Spring can't be far behind! Join Cedar Bog volunteer naturalist Cheryl Erwin, 1 to 3 p.m., on a search for the bog's first bloomer of the season – the skunk cabbage.  Cost $5, adults; $4, children and Cedar Bog and Ohio History Connection members.Located at 980 Woodburn Rd., Urbana. 937-484-3744
What else do you have planned for February?