In the beginning, with the best of intentions, I created a blog. Today I return to Champaign Uncorked! anew.
As in the original vintage of Champaign Uncorked!, I will celebrate the people, businesses, organizations, attractions and special events that make Champaign County, Ohio, a place I've been thankful to call home for the past 30+ years.
Occasionally Champaign Uncorked! will step across the county line. Nestled between the Dayton and Columbus metro areas, Champaign County offers the best of small town living with big city diversity just a quick jaunt down the road.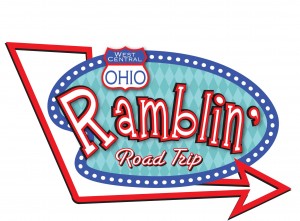 I invite you to check out a recently launched marketing alliance of the visitors bureaus of Champaign, Logan and Union counties – Ohio's Ramblin' Road Trip – which capitalizes on combined strengths and tourist attractions.
And I invite you to join me as I open this newly re-vinted blog and toast the sights, tastes and experiences of Champaign County, Ohio, and the surrounding area.
What are your favorite features or memories of Champaign County?