In my last post I divulged my Labor Day weekend plans: to stay in Champaign County, Ohio, and enjoy a day of homegrown music at the Madden Road MusicFest in Mutual, Ohio, on Saturday, September 3. (There's still time to visit the site and buy tickets.)
Seems I won't be alone in limiting my travel, according to the AAA.
Considering all that we have going on in Champaign County in the next few weeks, I figure why go elsewhere. Of course, if you're reading this blog from outside Champaign County, Ohio, I –as a friend of the Champaign County Visitors Bureau – encourage you to do a little traveling in this direction.
Here's a sampling of what's on tap:
September 10-11 – The Mid-Eastern Regional Fly-in, one of the nation's leading fly-ins of experimental aircraft, at Urbana's municipal airport, Grimes Field.
September 11 —  The 12th annual Simon Kenton Pathfinders Bike Ride to raise funds to extend the Simon Kenton Trail bike path.  Registration 8-10 a.m. at the Urbana Station Depot, 644 Miami St., Urbana. Your choice of a 15-mile ride on the bike trail or 31- or 62-mile rides on country roads in beautiful Champaign County.
September 11 – Dedication of a new World Trade Center memorial—in commemoration of the 10th anniversary of 9/11—at Freedom Grove, a memorial park developed by the Urbana Rotary Club through private donations. The memorial, designed by renowned local artist Mike Major, features a beam from the World Trade Center.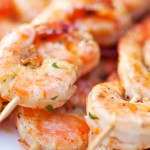 September 16-18 – The Ohio Fish and Shrimp Festival, three days of mouth-watering, locally-grown seafood and other fare, live music, games, carnival rides, a shrimp peeling and eating contest and tours of Freshwater Farms of Ohio, the state's largest indoor fish hatchery, just north of Urbana.
October 8-9 – The Champaign County Barn Quilt Tour, one of the largest such tours in the country, creatively weaves together a celebration of Champaign County's agricultural heritage and the folk art of quilting. Eight tour stops are planned this year including the historic Piatt Castles, a dairy farm, maple sugar camp, the Mad River Farm Market and Robert Rothschild Farm. The stops feature everything from displays of quilts and antique farm machinery, kids' activities, a wine tasting, an antique car show,  farm and garden tours, artists, a farmers' market and more. Year round visitors can take a driving tour of the county to see more than 70 vibrant quilt squares mounted on barns and other structures.
And off in the horizon… I see a squadron or more of B-25s approaching. I'll leave that for another time.